Prasoudi Apartments , Villas Christina & Stefania , a tailor-made complex that follows the traditional style of the Corfiot Villas & apartments architecture, is considered to be the ideal choice for your accommodation if you decide to visit the island of Corfu for your holidays.Comprising of comfortable and functional apartments as well as offering qualitative and complete services, at reasonable rates and under a hospitable and family – friendly atmosphere, this complex is definitely the place to be.Apartments Prasoudi complex is situated at an extremely preferential site of the island of Corfu as it is built obly a few meters away from the beach of Prasoudi area.
The complex, which is surrounded by a verdant and peaceful garden, is located at a close distance to the famous nightlife, the numerous entertainment centers of the island and of course the amazing beaches of the island.
Stay at the complex Prasoudi , Villas Christina & Stefania for your vacations and relish a non-identical experience that you shall never forget.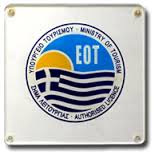 ΑΡΙΘΜΟΣ ΜΗΤΕ: 0829Κ123Κ8239001